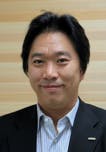 Tokyo, October 23, 2014 – SATO, a leader in barcode printing, labeling, and EPC/RFID solutions, announced today the appointment of Mr. Yasuhiro Tanabe. Mr. Tanabe is tasked with facilitating SATO's global expansion, and strengthening its presence in overseas markets. He will lead a team dedicated to business development, alliance building and portfolio management focused on meeting the needs of SATO's growing numbers of customers and partners across the globe.
Prior to joining SATO, Mr. Tanabe spent close to 20 years at Sony, working in Japan, Singapore, and the United States. He spearheaded the launch of digital television in North America in the late 1990s, and later moved into a regional role leading Sony's television unit for East Asia, doubling sales by pinpointing strategic growth areas and targeting China's burgeoning provincial cities.
In 2005, Mr. Tanabe shifted gears from B2C to B2B, with an appointment to a management position and the board of directors at the Misumi Group, a Japanese manufacturer that supplies mechanical components to a range of industries including automotive, semi-conductor, medical and packaging. At Misumi he rapidly increased overseas sales and restructured the company's mold business, leading the company to achieve the top market share globally for standardized parts. He shifted gears again in 2008, taking up an advisory role for a Tokyo-based private equity fund, where he provided strategic counsel on corporate revitalization of entities under the fund's management.
"Tanabe-san is a seasoned business professional with considerable experience across industries, operational areas and markets" said Kaz Matsuyama, President and CEO of SATO Holdings. "He will play an integral role in the realization of SATO's globalization strategy, helping us hit our target of achieving at least 40 percent of total sales coming from overseas markets by 2020."
"I am excited to join an organization and be a part of an industry with so much opportunity for growth," said Mr. Tanabe. "My mission is to expand SATO's global reach by pinpointing key markets for expansion, and helping customers fully leverage SATO's barcode, RFID and other Auto-ID solutions to create new value."
About SATO
SATO (TOKYO:6287) bridges the last inch of the last mile for customers by integrating Auto-ID technologies and revolutionary materials to tag and track items, ensuring inventory visibility for improved user experience and business results. Engineering solutions that unleash the power of IoT, SATO provides value to customers in the form of accuracy, sustainability, labor and resource savings, reassurance and emotional connections. For the fiscal year ended March 31, 2017, it reported revenues of JPY 106,302 million (US $980 million*). More information about SATO can be found at www.satoworldwide.com or on linkedin and twitter.
*Conversion is based on an average exchange rate of 1 US Dollar = 108.34 Japanese Yen
Media Inquiries - SATO Holdings