March 11, 2021
There have been reports from SATO printer users using Windows printer drivers seeing the Windows blue screen (BSOD) with the "APC_INDEX_MISMATCH" error code (as below). Those who have installed the latest Windows security update released on March 9, 2021 (U.S. Pacific Standard Time) are experiencing this issue.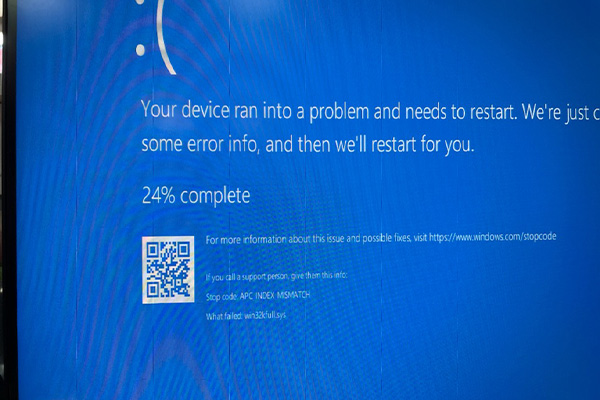 Affected models: All SATO printer models
The cause is likely in the cumulative Windows update released on March 9, 2021, as reported on Microsoft's website below.
What to do:
Uninstall the update manually1 using the following steps:
Go to "Settings" > "Update & Security" to open "View update history"
Select "View update history"
Select "Uninstall updates"
For Windows 10 Version 2004 or Version 20H2
Select KB5000802 to uninstall.
For Windows 10 Version 1909
Select KB5000808 to uninstall.
This is the troubleshooting procedure we recommend based on the information we have as of now. Thank you for your understanding.
*Please note that rollback of the Windows update shall be done at your company's risk. If you are uncertain of how to uninstall, please contact your IT department (if your company owns the PC).